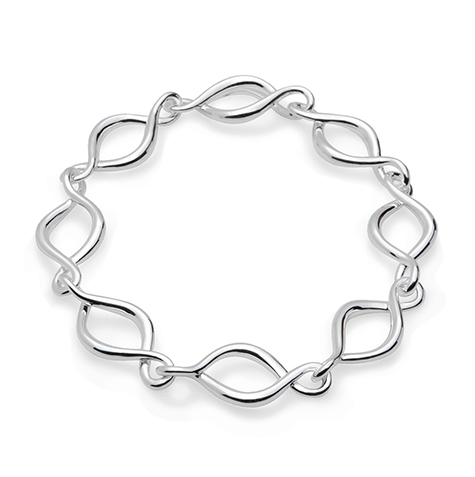 $ 550 AUD
160646
Allow yourself to unwrap something beautiful. Inspired by a delicious box of Bon Bons, these captivating polished silver pieces are subtle, sophisticated and enticing. Just like a Bon Bon, you won't want to stop at one.
High polished Sterling silver
Bracelet measures 19.5cm
As renown custom making jewellers creating in gold & platinum when a designer meets our quality, ethical & workmanship requirements we stock their products for the convenience of our customers. For more details of Daniel Bentley and his sterling silver jewellery see Daniel Bentley.
For more information on our custom making services please go to Custom Made & Designed Jewellery. For more information on our jewellery remodelling services please go to Jewellery Remodelling & Recycling. For details of our unique guarantees please go to Guarantees. To see more of our custom made jewellery please go to Collections.