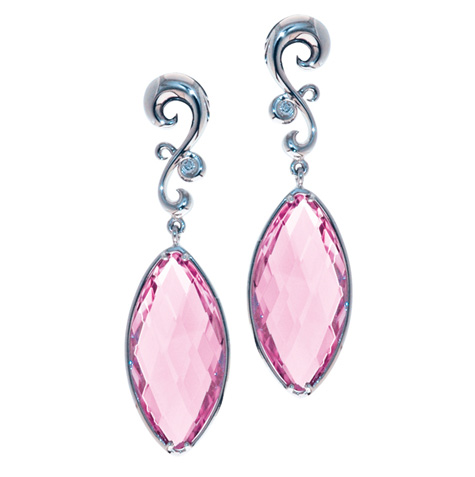 Like poetry in motion, gleaming white gold is fashioned into floral motifs, diamond set and used to suspend a striking pair of facetted kunzite. The specifications are 18ct white gold drop earrings with a drop scroll stud set with a .02pt rbc ghsi, dropping to a briolette facetted marquise kunzite, 2 = 19.37ct. R1134. To make these yours just contact us.
Yours for $6,990 AUD
For more information on our custom made jewellery, please go to Custom Made & Designed Jewellery. For more information on how you can reuse your old jewellery & have it made into the jewellery of your dreams, please go to Jewellery Remodelling & Recycling. For more information on jewellery repair & restoration please go to Jewellery Repair & Restoration. To see just some of the amazing jewellery we have custom made for our customers please go to Collections.