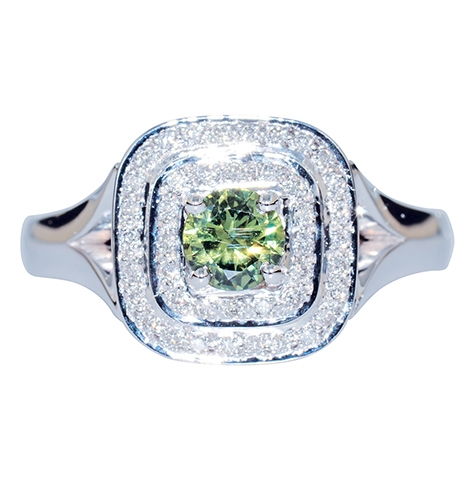 In this custom made engagement ring we have created a dramatic effect by setting a dazzling green sapphire, selected by the customer, in luminous diamond encrusted tiers. The crisp split shoulder white gold band completes this engagement ring. This engagement ring has been taken home and love but if you like this look come and in and talk to us.
For more custom made ladies' wedding rings, please go to Wedding Rings
For more ladies' custom made engagement rings, please go to Engagement Rings
For more information on our custom made jewellery, please go to Custom Made & Designed Jewellery.
For more information on how you can reuse your old jewellery & have it made into the jewellery of your dreams, please go to Jewellery Remodelling & Recycling.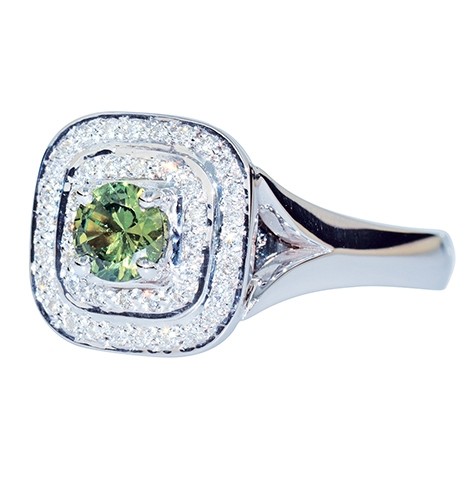 For more information on jewellery repair & restoration please go to Jewellery Repair & Restoration
To see just some of the amazing jewellery we have custom made for our customers please go to Collections