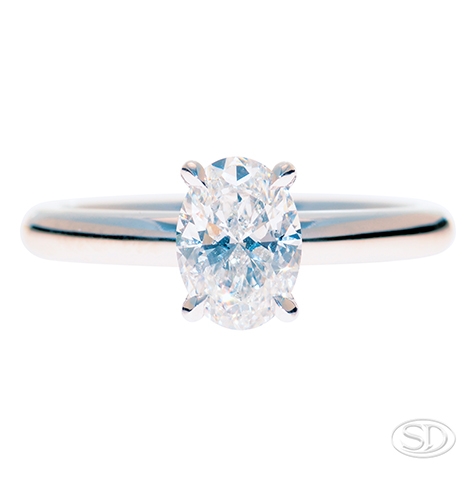 In this handmade engagement ring a stunning oval diamond set in white gold claws on a half round band. Simple yet timeless.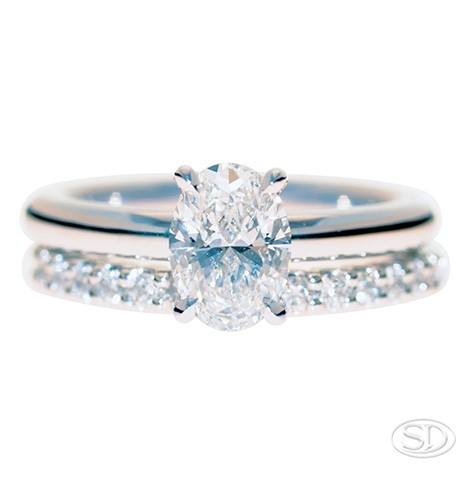 Any diamond or gem stone that we source for you comes with additional replacement guarantees. We are happy to use diamonds or gem provided by you. Importantly we also know how to use each diamond or gem to its best advantage. Make an appointment and come in for a chat. Design consultations and diamond and gem sourcing is free and obligations free.
For more custom made ladies' wedding rings, please go to Wedding Rings
For more ladies' custom made engagement rings, please go to Engagement Rings
For many more eternity ring designs please go to Eternity Rings.
For more information on our custom made jewellery, please go to Custom Made & Designed Jewellery.
For more information on how you can reuse your old jewellery & have it made into the jewellery of your dreams, please go to Jewellery Remodelling & Recycling.
For more information on jewellery repair & restoration please go to Jewellery Repair & Restoration
To see just some of the amazing jewellery we have custom made for our customers please go to Collections