News 2018
New Ground Floor Store in Brisbane Arcade
There is no Stephen Dibb Jewellery without our customers so thank-you for another amazing year.  We'd like to share the highlights with you and our plans for 2019.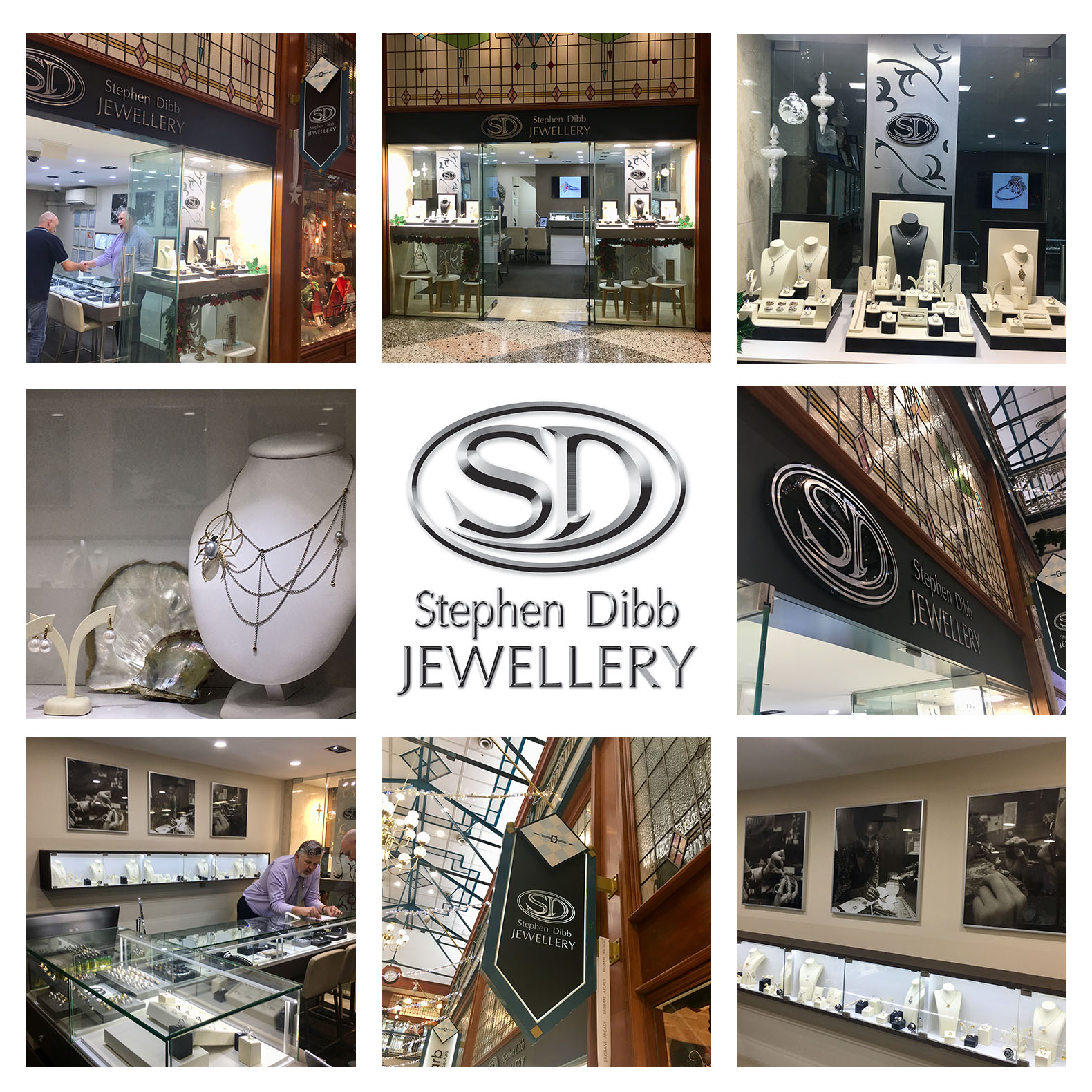 I've always dreamt of having a store in the beautiful Brisbane Arcade so when the opportunity came to move downstairs we jumped at it!  We've taken over the old Hofstay's House of Diamonds store and made it our own.  It has been a team effort so a big thank-you to my family and my staff.  Please come in & visit the new store.
---
Stephen Dibb Jewellery supports Beyond Blue

Learn more about this great initative and the limited edition diamond pendant.

---
---
The Dibb Sisters join the team!
Here are my beautiful daughters in the social pages of the Brisbane News while representing Stephen Dibb Jewellery at the Brisbane Arcade Fashion Parade & Cocktail Party September 2018 (see page 21). Both of them currently work for me & I'm so proud!  Tarik has joined us in the accounting department working with her grandmother Betty as well as the marketing department working with her mum.  She is now our photographer & we're loving her work!
Gedarm has returned as a designer working in our new Brisbane Arcade store.  She has recently submitted her first entry into a jewellery design drawing competition.  I'm delighted with the quality of her work.  My jewellers loved the detail.  What do you think of her head piece (two-thirds view)?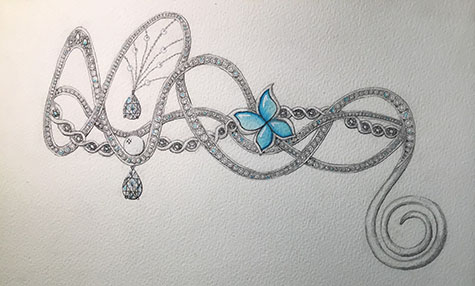 ---
---
The Best Jewellers
We employ the best jewellers!  I'm delighted to announce that the fabulous Richelle has joined us.  We spotted this extraordinarily talented jeweller when she won Queensland Jewellery Apprentice of the year.  We'd always hoped that she would join our team.  See her latest creation at Richelle lastest creation.
---
---
---
---
---